The Science of Food
19104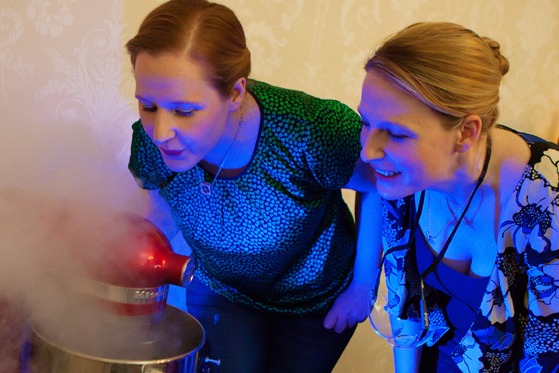 EOLAÍOCHT AN BHIA

Venue: Old Market House Arts Centre
Day: Saturday 27th April
Age: 5 - 8 years
Time: 11am - 12pm

Age: 8 - 12 years
Time: 12.30pm - 1.30pm

Explore the exciting world of food science with Susan and Judith Boyle. Through interactive, hands on demonstrations discover the science behind some favourite food and flavours.
Two sessions, tailored for younger and older children - please choose your session when booking.
***
Déan iniúchadh ar domhan spreagúil na heolaíochta bia le Susan agus Judith Boyle. Trí haispeántais idirghníomhacha, faigh amach an eolaíocht atá taobh thiar de chuid den bia is mó a thaitníonn le daoine. Dhá sheisiún, curtha in oiriúint do leanaí níos óige agus níos sine.
In association with:

Choose Time
11am (5-8 yrs) (0) 12.30pm (8-12 yrs) (0)