On Your Marks!
19101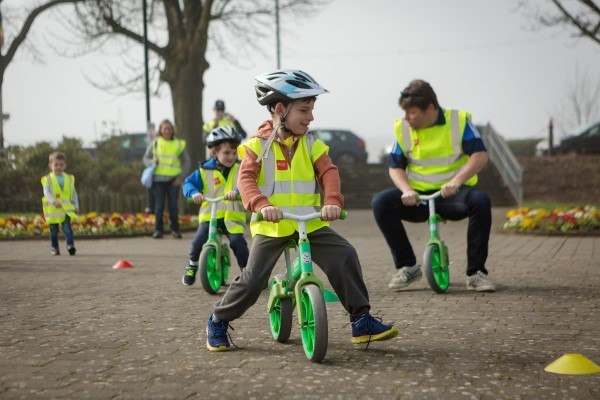 AR BHUR MARCANNA!

Age: 2 - 5 years
Venue: Walton Park
Day: Saturday 27th April
Time: 10am - 11am
Waterford Sports Partnership, Waterford Childcare Committee and Glór na Gael present a road
safety awareness interactive session for young children and parents, focusing on travelling safely while walking or cycling. Lots of family fun.
Imeacht dátheangach.

Cuireann Comhpháirtíocht Spóirt Phort Láirge, Coiste Cúram Páistí Phort Láirge agus Glór na Gael seisiún idirghníomhach faoi shábháilteacht ar bhóithre do pháistí, ag díriú ar thaisteal abhaile go sábháilte agus iad ag siúl nó ag rothaíocht. Go leor spraoi don teaghlach.
IMEACHT DÁTHEANGACH.